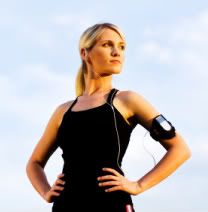 People who plan what they are going to eat lose 1-2lbs of fat per week.  
Every week.
Some things are sure fire,
win

every

time strategie
s.  
Planning out your food week is one of those strategies.
Keeping a food journal is the base line for your fat loss nutrition.
Planning first, and journaling second, is totally the next level.
Advanced Food Journals Put You in The Driver's Seat
If you want advanced food journal, here is how it works: 
1.) Write down what you are going to eat on one side of the page.

2.) Write down what you actually ate on the other side of the page.
That's it!
The trick is that if you write down what you are going to eat, you make the emotional decisions about what to eat ahead of time.
And you also can ask yourself questions like, "Do I need to go shopping to make my food plan work for tomorrow?"
Planning Ahead in Your Food Journal is Like Driving With GPS
N

ot
planning ahead is like saying "I'm driving to Los Angeles – If I go west I'll hit it right?"
I mean seriously.


Most people's plan is to wake up and see what happens.
You are ahead of 99% of the population if you just write it down after it happens.
But to plan your day…  It's completely the next level.  
For some people, planning ahead is THE ONE THING that causes them to get the results they've always wanted.
Plan Your Cheat Meals Ahead of Time
If I'm staring down a doughnut, and my plan is to "eat right forever", I'm screwed.
But if I know that I have a free meal coming up on Thursday Night, then it doesn't take as much willpower.
I know I don't have to hold out forever, just until Thursday.  
Or when ever my free meal is.
Planned free meals do two things:
1.) They remove the guilt of "Eating Off Of The Plan", because the free meal is literally part of the plan.

2.) They literally double our willpower.  It's much easier to pass on the crap food that just pops up during the week if we know we have a free meal coming up soon.
The Next Level of Free Meals
My friend Joel Marion's book came out today.
I'll be honest, I've gotten people great results with what I've outlined up above, having people plan their meals for each week, and having them plan a few free meals in also.
I always had people include some free meals, because psychologically I know it's impossible not to have some free meals.  So we manage the free meals.
Joel's book taught me a thing or two about how to "use" free meals to get better results.  
I was pretty shocked.  I went from *
managing
* free meals, to having my clients
*use free meals as a tool to get leaner!*
I've trained hundreds of people in person and gotten them amazing results.  Thousands of people have read my books and gotten results.  I kinda thought I knew everything there was to know.
I was shocked by what I learned from Joel's book.  
Granted, my clients get amazing results already.  Like clockwork my clients get results.  I thought I knew it all…
But my plan that gets my clients such great results is Joel's 

maintenance

 plan!
His
results
plan is even better than that!
But what I learned from Joel took it to the next level.  
Seriously, one little tweak made all the difference.    
You can get great results with what I gave you at the beginning of this article.
But if you want absolutely every edge you can get in your fat loss quest, Joel's book is the next level and will get you more results and faster.