Ok, so I haven't tried it yet. I haven't made my "shovelglove" yet (he uses a sledgehammer). I just love the idea.
While the shovelling looks pretty awesome, my gut feeling is that all of the hammering movements would be safer for your back if you had something to actually whack. Like a used old tire in your backyard (you could prob get a used tire for free at the tirestore).
It's funny 'cause I talked to a lot of my clients this year about shovelling for a workout (snow, snow, more snow) 'cause it was the coldest winter in Denver since like 1830. Most of the same rules as squatting, actually. Keep your back arched. Don't bend and twist at the same time. Use your legs, drive off your heels. Ect.
No one ever seems to deny that hard manual labor makes a pretty wicked fat burning workout. And yet only a couple of my clients got really excited about shovelling workouts =) I don't know why.
In his book Beyond Bodybuilding, Pavel Tsatsouline's answer to "cardio" is hard manual labor on a farm. What ever you can find that needs doing would work – chopping wood, digging ditches, building a deck.
Right now a lot of my clients have a BodyBugg™ which tells us (with 97% accuracy) how many calories they are burning each minute of the day. Now while I want most of their cardio to be based on high intensity interval training, I've been really amazed at how much some extra "work" can make a difference in their total calories for the day. If you're not up for digging ditches, you'd be amazed what a difference mowing your lawn, washing your car, and riding your bike to work will do.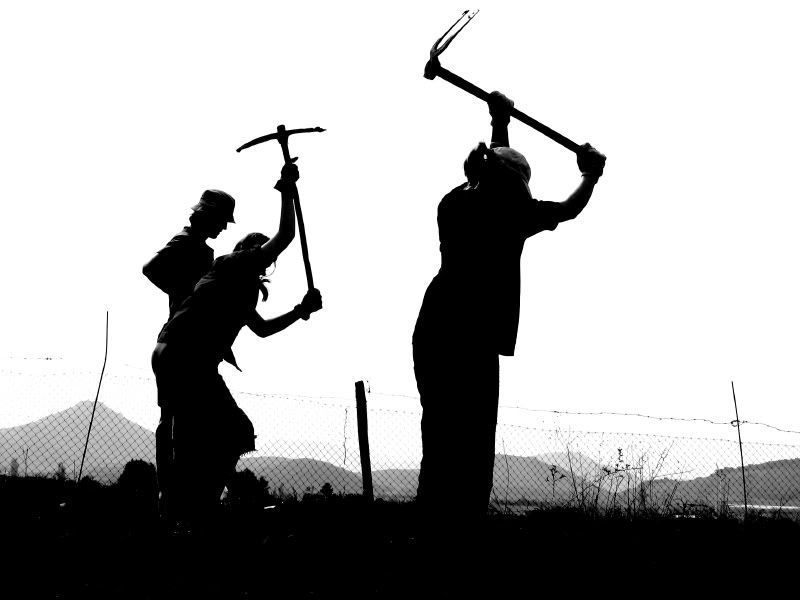 By Josh Hillis
Author of How To Lose The Stubborn Seven Pounds: Take Your Body from Good to Rockstar.
National Academy of Sports Medicine Certified Personal Trainer (NASM-CPT) and Performance Enhancement Specialist (NASM-PES),
and currently studing the Corrective Exercise Specialist (NASM-CES)˚ credential.
Russian Kettlebell Challenge Certified Instructor (RKC)* and Combat Applications Specialist (RKC2/CAS)
*RKC certified 2004-2006, registered to recertify 2007
˚NASM-CES will be completed 2007

© Joshua Hillis 2007